NZCCRC 2020 International Conference (Online) - The Chinese Economy: New Policies, Challenges and Directions
Date: Tuesday 17 November, 2020, 12:00am – Thursday 19 November, 2020, 12:00am
Location: Zoom
2020 has been a challenging year for economic policymakers all over the world. China is faced with managing the ongoing structural transformation of the economy, the fallout from the US-China Trade War and the global economic slowdown brought on by the COVID-19 pandemic.

The New Zealand Contemporary China Research Centre (NZCCRC) is delighted to invite you to join us for three short talks on how Chinese planners are responding to these challenges through new policies, priorities and economic directions.

All three hour-long webinars are free to attend but registration is essential. Please click each registration link for the talks you wish to attend
Download the flyer for this event | View on the NZCCRC website
Abstracts
Dual Circulation: China's New Economic Policy Framework Amidst U.S.—China Tensions
In May, China's central leadership proclaimed the goal "To establish a new development pattern featuring domestic and international dual circulations that complement each other." "Dual circulation" has been the subject of intense discussion in China ever since. Does the announcement signal a fundamental shift in China's development strategy? Why was this new concept introduced, and what policy changes will it entail? What is China's new role in the globalization of the future?
Xu Qiyuan, Senior Fellow, Head of Economic Development Department, Deputy Director of the Research Centre of International Finance, Chinese Academy of Social Sciences
Time: 4.00-5.00pm, Tuesday 17 November

Chinese Foreign Trade Policy
This talk examines the current situation in Chinese international trade and trade policy. China is the world's largest trading nation accounting for around 14% of global exports and 12% of global imports. What is the state of Chinese international trade in light of the current global economic and trading slowdown? What are the developments in China's trade of processed goods? What are the priorities in China's current trade policy?
Zhuang Rui, Professor, Deputy Dean of IIE (Institute of International Economy at University of International Business and Economics
Time: 4.00-5.00pm, Wednesday 18 November
Challenges for the Chinese Economy in Light of the Global Recession and Trade War
Even in a benign global environment China faces serious challenges of population ageing, rural-urban divide, and growing risks in the financial system. The global recession and the U.S. trade war compound these problems. David Dollar discusses the challenges that China confronts in the next two decades and how these interact with a hostile global environment.
David Dollar, Senior Fellow, John L. Thornton China Center at the Brookings Institution
Time: 10.00-11.00am, Thursday 19 November

About the Speakers
Professor Xu Qiyuan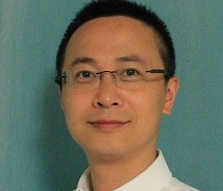 XU Qiyuan is Senior Fellow, Head of the Economic Development Department and Deputy Director of the Research Centre of International Finance at the Chinese Academy of Social Sciences. He holds a PhD from Northeast Normal University (China). Xu joined IWEP (Institute of World Economics and Politics), CASS (Chinese Academy of Social Sciences) in 2008, and became a senior research fellow in 2011. In 2012, he also took up the role of advisor to the international collaboration department in the Ministry of Finance of PRC. Xu also sits in the work team of CEEM (China's External Economic Environment) in IWEP. He has published 45 articles in top academic journals, 100 columns in Financial Times, Financial World and leading media in Chinese, and three books on the RMB: The Study of Exchange Rates Variation during RMB's Internationalization (With Liu Lizhen, 2009); The Economic Analysis of China Yuan's Exchange Rate Regime (With He Fan, 2008); A Study of China Yuan's Internationalization (with Liu Lizhen, 2006).
Professor Zhuang Rui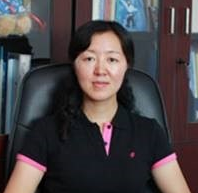 Zhuang Rui is Professor and Deputy Dean of the Institute of International Economy (IIE) at the University of International Business and Economics (UIBE) and a full-time member of the academic staff at UIBE. She graduated from Renmin University of China with a Doctoral Degree in Economics in 2004. Professor Zhuang was appointed as deputy dean of IIE (Institute of International Economy of UIBE) commencing 2009. She has published more than 50 papers in renowned academic journals and more than 10 books. She has received more than 20 awards, including "the 9th Beijing Philosophy and Social Science Research Excellence Award".
Professor David Dollar

David Dollar is a senior fellow in the John L. Thornton China Center at the Brookings Institution and host of the Brookings trade podcast, Dollar&Sense. He is a leading expert on China's economy and U.S.-China economic relations. From 2009 to 2013, Dollar was the U.S. Treasury's economic and financial emissary to China, based in Beijing, facilitating the macroeconomic and financial policy dialogue between the United States and China. Prior to joining Treasury, Dollar worked 20 years for the World Bank, serving as country director for China and Mongolia, based in Beijing (2004-2009). His publications focus on economic reform in China, globalization, and economic growth. He also taught economics at University of California Los Angeles, during which time he spent a semester in Beijing at the Graduate School of the Chinese Academy of Social Sciences in 1986. He has a doctorate in economics from New York University and a bachelor's in Chinese history and language from Dartmouth College.